The Ingenious Way to Save Historic Buildings from Ruin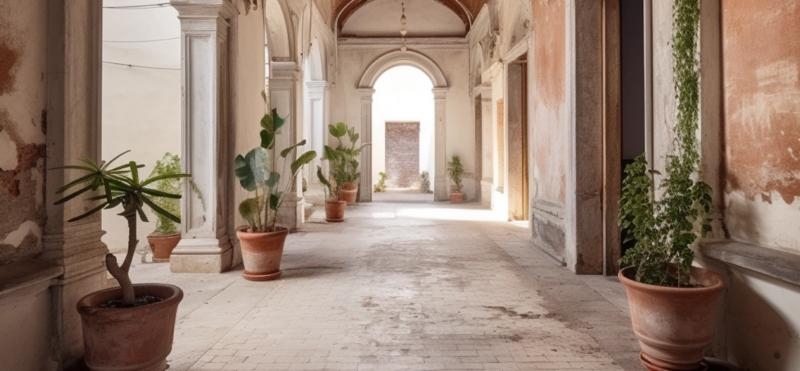 A Brief History of Decomposing Piles of Rocks
Heritage sites: those ancient, crumbling piles of rocks that your elementary school teacher forced you to learn about, and your parents dragged you to see during summer vacation. As you stood there, sweating profusely, you couldn't help but think, "Why do we care about these old buildings? They're falling apart, and they have a funny smell." Well, it turns out that these rotting structures of yesteryear can be given new life through a process called adaptive reuse. Basically, it's a fancy term for turning old buildings into something useful again. It's like recycling, but for architecture. And if you're anything like me, you're probably thinking, "Great, another way to make me feel guilty about not recycling." But fear not, because adaptive reuse is far more entertaining than separating your plastics from your paper products.
Adaptive Reuse: Breathing Life into Decaying Structures (and Your Weekend Plans)
Why let historic buildings crumble into dust when they can be transformed into something fabulous? Adaptive reuse allows us to retain the historic charm of a building while giving it a new, exciting purpose. And let's face it - we could all use a bit more excitement in our lives, especially when it comes to visiting heritage sites. Take, for example, the Colosseum in Rome. Sure, it's an impressive structure, but once you've seen one pile of ancient stones, you've seen them all. What if, instead, the Colosseum was transformed into a colossal amusement park? Imagine riding a roller coaster through the very halls where gladiators once fought to the death. Now that's a history lesson I wouldn't mind revisiting.
The Many Perks of Adaptive Reuse
Aside from making heritage sites infinitely more interesting, adaptive reuse also has a multitude of benefits:
Preserving historic architecture: Let's face it, no one is building structures like they used to. By repurposing old buildings, we can maintain the unique character and splendor of the past without resorting to modern, soulless construction.
Environmentally friendly: Constructing new buildings requires a significant amount of energy and resources, not to mention the environmental impact of demolishing the old ones. Adaptive reuse allows us to reduce our ecological footprint while still satisfying our endless need for new and shiny things.
Economic advantages: By utilizing existing buildings, developers can save money on construction costs. Plus, unique spaces can attract tenants and customers who are drawn to the history and charm of the building.
Promoting tourism: If historic sites are repurposed into exciting, engaging destinations, more people will be inclined to visit. And we all know that tourists are like little walking goldmines, just waiting to be picked clean by local businesses.
Adaptive Reuse Success Stories: From Prisons to Playgrounds
If you're still skeptical about the potential of adaptive reuse, allow me to regale you with a few success stories: 1. The Eastern State Penitentiary in Philadelphia - This former prison, once home to notorious criminals like Al Capone, has been transformed into a museum and popular Halloween attraction. Because nothing says "family fun" like wandering through the dark, damp corridors of a 19th-century penitentiary. 2. The Tate Modern in London - An old power station may not seem like the ideal location for a world-renowned art gallery, but the Tate Modern has proven otherwise. The imposing structure and vast open spaces provide a unique backdrop for the museum's contemporary art collection. Plus, it's nice to know that all that pollution from the power station has been replaced by the smell of pretentiousness. 3. The Hotel del Salto in Colombia - This abandoned hotel, once teetering on the edge of a cliff overlooking a waterfall, has been transformed into a stunning museum. Visitors can now enjoy breathtaking views without the risk of falling to their deaths - or worse, staying in a haunted hotel.
Conclusion: Embrace the Past, but Don't Forget to Update Your Tetanus Shot
Adaptive reuse offers an ingenious solution to the problem of decaying heritage sites, transforming them from crumbling eyesores into practical, dynamic spaces. So the next time you find yourself dragged to a historic building by an overly enthusiastic tour guide, remember: there's always potential for a roller coaster, or at least a decent cup of coffee. Just watch out for rusty nails and the ghosts of gladiators past.